Recordkeeping Part II – Financial Records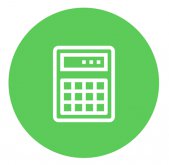 Nonprofits should always maintain good financial records. Nonprofit organizations need financial statements for the following reasons:
- To prepare their annual tax returns with the IRS (form 990s);
- To report the financials to their members;
- To apply for grants;
- To write a Business/Strategic Plan;
- To evaluate the organization's accomplishments; etc.
Based on the financial statements, the organization's Board of Directors make educated decision on which tax return their organization is eligible to file with the IRS – f990-N, f990-EZ or f990s. The main financial statements are Profit & Loss Statement and a Balance Sheet. Most accounting softwares generate the financial statements for the reported period.